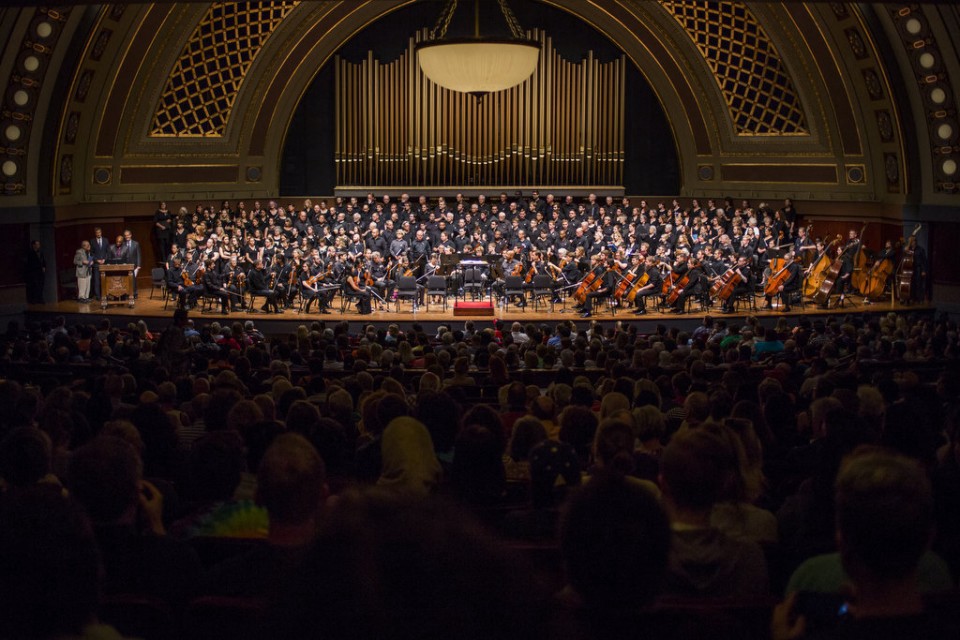 About Austin
Austin Stewart, PhD, was appointed Artistic Director of Arbor Opera Theater in June 2018. His work with AOT is focused on creating uncommon encounters between audiences and lyric theater. From 2015-2017, he served as Aaudience engagement coordinator at Michigan Opera Theatre, he oversaw community programs for adult and college-aged audiences, Opera Clubs, and the volunteer Ambassadors program, representing the company across Metro Detroit.

Austin received his PhD in historical musicology from the University of Michigan. His research interests include opera and civic identity, the American West, artistic citizenship, and nineteenth-century opera. His dissertation committee was chaired by Mark Clague. Through the UM EXCEL Program, Austin also studied arts leadership with Ken Fischer, President Emeritus of the University Musical Society.

Austin received his Master of Music in opera conducting from the University of Texas at Austin, and a Bachelor of Music with high honors from the University of Michigan, where he studied voice with George Shirley. He was a student at the Aspen Music Festival, sang with the Opera Theatre of Lucca, the vocal ensemble sounding light, and is a member of the Internationale Bachakademie Stuttgart under Helmuth Rilling and Hans-Christoph Rademann.

He was raised in Ludington, Michigan, and is an alumnus of Interlochen Arts Academy.

Austin is committed to creating relevant and engaging musical and theatrical experiences, and strives to cultivate in others an affinity for classical music and opera.